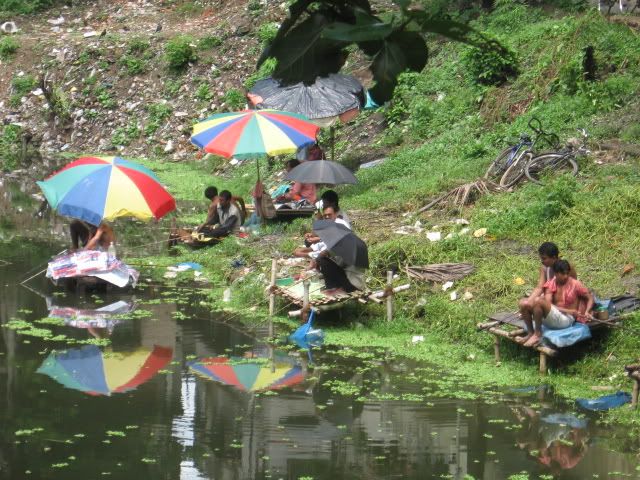 15th August,2006. 12:30 pm.
I had a shower and a shave( a shave after 12 days, because of the mourning period), get into my t shirt and cargos, put the cam in my bag and went out for the rest of the day. while going to the bus stop I caught some men fishing in a pond. with so many audience that seemed to be a competition. fishing, a hobby I acquired after the long vacations to 'mamabari' . a hoby I highly enjoyed. but after so many years of being out of touch, I can't even hook a worm to the line, neither can I release the fish from the line.
I moved on.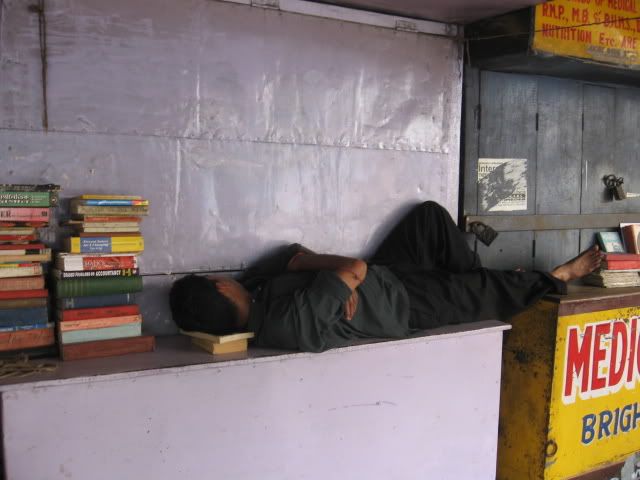 1:30 pm, College street
One of the four famous days of college street sale. You can pick up old books in the cheapest rate from here. no wonder I bought 6 books at 65 rs only. and any visit to college street is incomplete without a visit to my college, the place I belong to.
So I get in by the main gate, which I've never seen closed except at chaos of election, when it remain closed to prevent outsiders from entering the campus.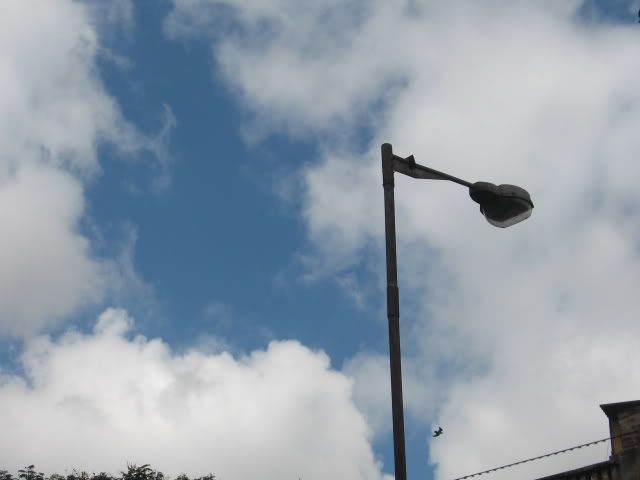 The empty campus gave me a feeling of emptyness. I deided to spend some time with myself, alone. I took the path of lover's lane, lit up a gold flake and inhaled the 1st patch of nicotine. I walked a bit and sat at one of the small stairs which I've always seen to be used as a bench for couples( also used by myself). and I looked up. I could see a bit of sky here and there through the canopy of the green leaves of the peppal tree. The lamp post beside that was standing with its head held high. I got intoxicated by the sounds of trams passing by, caws of the crows on the tree branches, the memories and the charming campus.
4:30 pm, City Centre, Saltlake
I joined the anti reservation movement organised by the 'Youth For Equality'. they have organised a candle lit march. we marched through the rains. liting up the extinguished candles from the next man. there were loads of boys and girls from the technical instis. so it was a cacophony of anti reservation mixed with curses and comments about the girls.
but yet, they were united for a cause. and my independence day ends with it.
I came back home thinking of the day when I'll be independent financially and emotionally.